Charlotte Water Lengthening Sanitary Sewer Capacity Reservations
Posted on March 7, 2018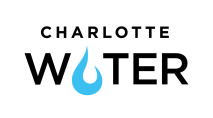 With capacity challenges mounting in numerous basins across the City, Charlotte Water is taking steps to assure developers they'll have the sewer taps for their projects when the need arises.
Charlotte Water announced this week that it will now be extending its capacity reservations from 12 to 24 months, effective for all connection applications approved on or after January 1st, 2017. As a result, there will be no expiring capacity reservations for 2018.
The Capacity Assurance Program (CAP) started in 2017, as a way for developers to reserve sanitary sewer capacity after a capacity review is completed and a connection is approved. The program reviews the capacity of the system from the point of connection through the local gravity system, through trunk lines and eventually to the wastewater treatment plants. It ensures that new connections to wastewater treatment system won't overwhelming existing pipes and plants.
Over the past year, Charlotte Water has received input from the development community on how to improve the Program and better align with the development time frame from conception to completion.
Effective immediately, the capacity reservations are now reserved for up to 24 months or when the connection fee is paid (whichever is sooner). This change is retro-active to all approvals granted on or after 1/1/2017.
Applicants with expirations originally dated for 2018 will receive an automatic 12-month extension. If approval was granted in 2017, applicants need to have their tap fees by their month date in their acceptance letter in 2019.
Charlotte Water encourages developers to contact staff to discuss potential projects — even as early as conception. If a development is not ready to reserve capacity, engineers can perform a similar review of the sanitary sewer system through Willingness to Serve applications. Contact the Charlotte Water's New Services Group at (704) 432-2854 for further information on reserving capacity up to 24 months.
Frequently Asked Questions
​My capacity approval was granted December 2016, is my reservation extended to 24 months? No. Only applications approved on or after January 1, 2017 are extended to 24 months.
Do I need to contact Charlotte Water to receive the extension on an already-approved capacity reservation? No. Extensions to reservations are automatic if the reservation was approved on or after January 1, 2017.
Will all capacity reservations be 24 months long going forward? Yes. Effective immediately all capacity reservations will be approved for 24 months or when the connection/tapping fee is paid (whichever is sooner).
Are capacity reservations dated by application date or approval date? Reservations are good for 24 months from the approval date.
My capacity reservation expired in 2017 because the connection fee was not paid, do I get an automatic extension? No. A new capacity assurance application must be submitted.
My project is no longer moving forward and doesn't need the reservation. Do I need to contact Charlotte Water? Not required; however, providing an update to Charlotte Water aids in a more accurate analysis of the development's sewer basin and the basin's ability to support future growth.
(Source: City of Charlotte – Charlotte Water)
Share this post: