NAIOP Elects 2019 Board of Directors and Recognizes the Award of Excellence Winner at 2018 Annual Meeting
Posted on January 4, 2019
NAIOP Charlotte, the Commercial Real Estate Development Association, held its annual meeting on Tuesday, December 18, 2018 at the Charlotte City Club, where they elected the 2019 Board of Directors and announced the winner of their Award of Excellence. This award recognizes an individual who positively influences our community and industry. ­­­­Attendees also heard from Tracy Dodson, Ned Curran, and Jesse Cureton on the changing front of economic development.
2019 Board of Directors
President – Tracy Dodson, City of Charlotte
President Elect - Scott Harris, Choate Construction
Secretary – Nate Doolittle, LandDesign
Treasurer - Alyson Craig, City of Charlotte
Immediate Past President – Cheryl Steele, Horack Talley
Past President – Brendan Pierce, The Keith Corporation
*For a full list of the 2019 NAIOP Board of Directors, visit our website at http://www.naiopclt.org/board-of-directors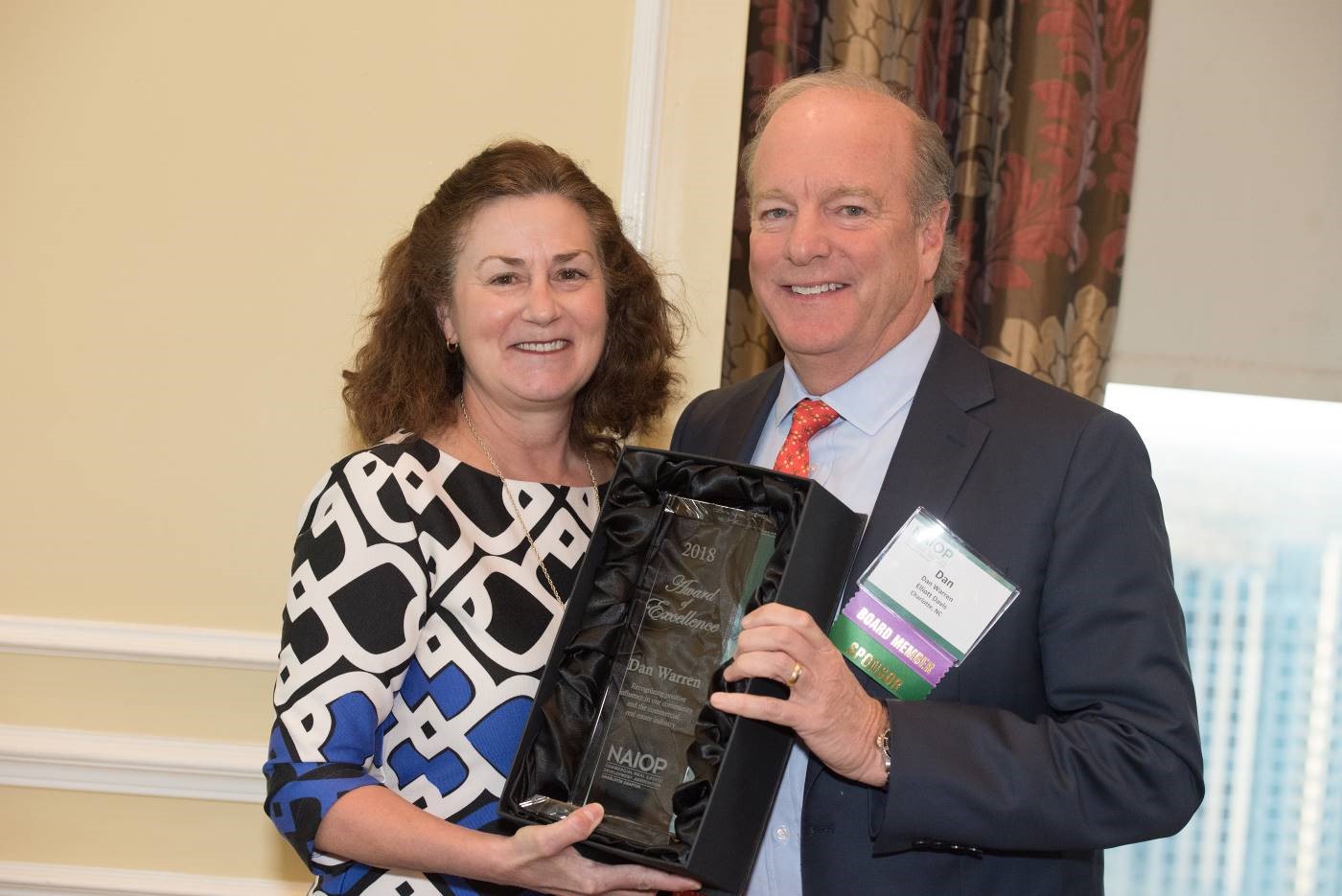 Award of Excellence
The Award of Excellence was given to Dan Warren of Elliott Davis. Dan has been a dedicated NAIOP member for a number of years, serving on the Board, including as the chapter's Treasurer. He has used his talents to further the scope of the sponsorship program, set new highs for the golf tournament and provided a sound voice of support to the Board throughout his tenure. He exemplifies strong volunteerism to NAIOP and our community.
Share this post: