The Hidden Costs of Open Ceilings
Posted on February 22, 2018
By: Clay Edwards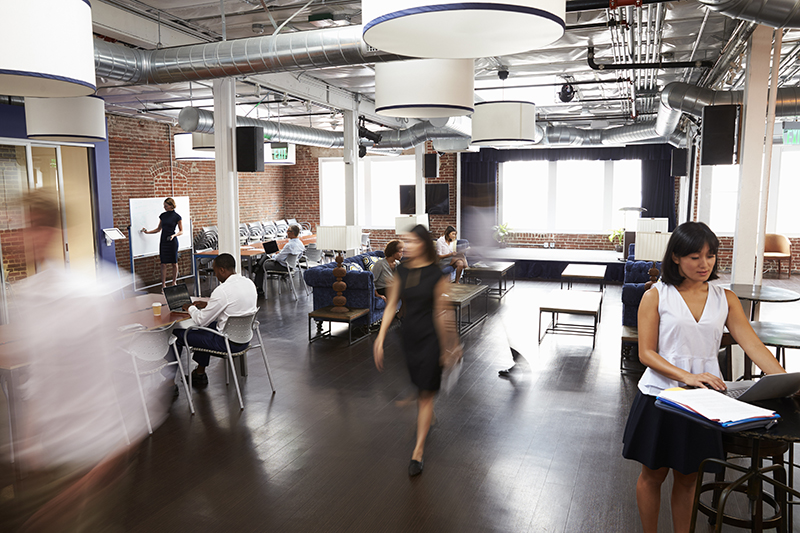 Open ceilings, with their exposed ductwork and industrial vibe have become popular – but trendy rarely equals inexpensive. For many years, omitting the traditional drop ceiling was assumed to be not just cooler but also to cost less. Common sense seemed to be that by choosing open ceilings, the cost of the drop ceiling was simply avoided, saving on labor, materials and time.
A 2008 study of retail and office interior construction in five cities seemed to back up that assumption. Sponsored by the Ceilings & Interior Systems Construction Association (CISCA), the study found that initial construction costs for suspended ceilings were 15-22 percent higher than for open plenums in offices, and 4-11 percent higher in retail spaces.
Great news! Or was it? It appeared this popular feature that conveys a sense of spaciousness and casual charm also saved money. Unfortunately, the news was premature.
Our years of experience have shown that open plenum ceilings have many benefits, but being cheaper isn't one of them. It's important to consider the hidden costs of open ceilings, which almost always make them more expensive, particularly over a building's life cycle.
Share this post: