City Council to Vote Next Monday on TOD Ordinance
Posted on April 12, 2019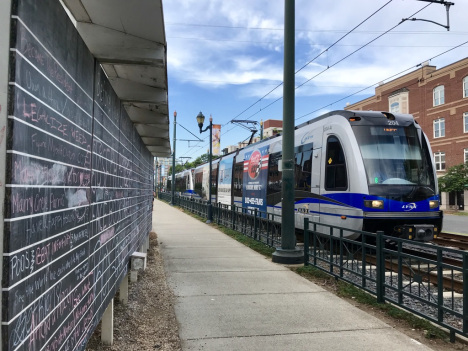 The Charlotte City Council will vote next Monday night on the new Transit-Oriented Development (TOD) Ordinance, following a unanimous recommendation of approval today by the Council's Transportation & Planning Committee.
REBIC and our members have been closely engaged in the process of drafting the new TOD ordinance over the past 18 months, and the City planning staff, have incorporated many of our suggestions into the ordinance — from changes in maximum parking ratios to reduced open space requirements. And while we are pleased with many aspects of the TOD, we remain concerned that its limitations on building height could negatively impact economic development in Charlotte's transit corridors.
The ordinance currently caps base height at a maximum of 130' in the TOD-UC district, its most dense, and offers developers additional height in exchange for bonus points that advance other City objectives, like affordable housing, transportation improvements or energy efficiency. While we support each of these policy goals, we believe City Council should do everything possible to encourage density in our transit corridors, and not restrict itself from considering economic development opportunities that would otherwise be limited by the building height caps in each TOD district.
Share this post: