CRCBR/NAIOP Charlotte Spring Golf Sponsorships Available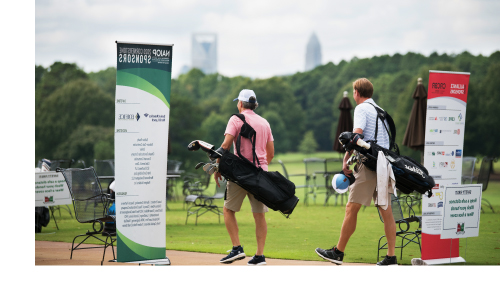 CRCBR and NAIOP Charlotte are partnering for our first golf event of the year on Monday, April 26 at Providence Country Club! Spring Golf is a one-flight event (PM tee time) and will accommodate 120 players.

A variety of engagement opportunities, which include additional player registrations, offers the ultimate exposure to get you and your company name in front of developers and brokers and network with industry peers this April!

Sponsorship opportunities are available on a first-come, first-served basis. Make plans to join us as a sponsor for this fun and valuable event!

Individual, two-some, and four-some player registrations will be made available in March. More details coming soon.

To become a sponsor click the button below and complete the form or email Sandy Hower at [email protected]. 

Questions? Contact the NAIOP Charlotte office at [email protected]. 
CRCBR/NAIOP Charlotte staff and tournament subcommittee continue to monitor the ongoing global health pandemic and reserve the right to make necessary changes to the event based on federal, state, local, and/or club restrictions & guidelines.\
Share this post: